Another school year has started, which means it's time to kick off another Smile of the Year contest! We're excited to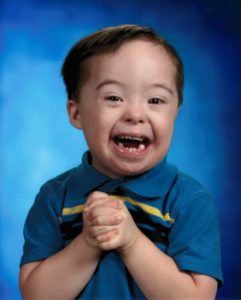 start another great year where our Grand Prize winner will take home a $1,000 college scholarship.
We see millions of wonderful smiles every year, and we want to see as many of them entered in the Smile of the Year contest as possible. It's extremely easy to enter. All you need to do is visit our website and enter your unique Order Code that came home printed on your picture packet envelope. That will enter your child's official school picture from our archives into the contest.
We have so much fun with this contest every year and end up with some amazing smiles, like Mikey Armstrong from Tucson, AZ last year! We're sure those pearly whites will look amazing once again this year, and we can't wait to see them!