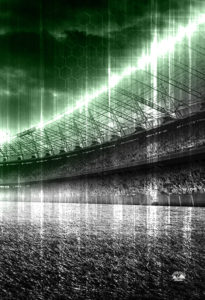 Summertime. Time to sit by the pool, read a good book, or just prop up your feet and relax. Then again, just because school isn't in session doesn't mean there aren't plenty of activities to document for the 2016-17 yearbook. Summer is filled with baseball, tee-ball, swimming, and plenty of other activities you may want to
include in your publication.
Many of those activities may not be school-affiliated events, but yearbooks can be about more than what happens during the school day or at the football game on Friday night. Here's our list of 3 events you need to capture in pictures this summer.
4th of July Fireworks –

Wherever your town's fireworks are being held, it's a safe assumption that many of your students will be there with friends and family. This is a perfect time to photograph them during an awe-inspiring moment that's out of the ordinary for a yearbook.

Farmer's Market –

Have students that help run a booth at your local farmer's market? Swing by with your camera. It's a great way to spotlight your FFA or 4H program!

State or County Fair –

Are members of your school community showing animals at the state or county fair? Performing in some kind of event? Spotlight your students showing their talents in a venue besides the school talent show.
What other events are happening in your area that your students would like to see in next year's yearbook? A little "outside-the-box" thinking now will give you a head start on creating another memorable yearbook for your students in 2016-17.