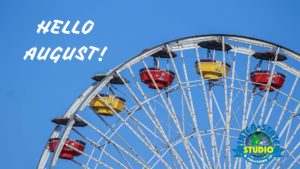 With Memorial Day and summer vacation nearly upon us, we know that the last thing on your mind is the to-do list awaiting you in August. However, you can hit the ground running then, by doing some legwork now. Before you head out on your summer adventure, you will be able to rest a bit easier if you do these three things to give yourself a head start on the hectic beginning of a new school year.
Implement Changes Now – You've likely already taken a look at what worked this year and what didn't. Take the time now, while those thoughts are still fresh in your mind, to implement the changes and tweaks you want to make for next year. The worst feeling is when you have a great idea, and then can't quite remember what you wanted to do. Put those thoughts into action now, so those great ideas won't be overlooked when you start up again in August.
Do Your Housekeeping – In the hustle and bustle of each new school year, small details can be lost in the shuffle. Get your forms changed, update your email lists, and fine-tune your calendar for the 2016-17 year. These are things that will need to be done before you start working on your next yearbook. Not much is likely to change after that point, so go ahead and get them done now. This will leave you extra time to get to know your new/incoming students and focus on more important things.
Ask What Can Be Improved – You've likely done a self-evaluation, but sending out a survey to the community asking what they liked about the yearbook or what could have worked better will give you invaluable information. Send that survey now while those thoughts are still fresh in the minds of your audience and staff. You'll be glad you did when next fall arrives and your students are looking to you for direction.
These are just a few ways to get a head start on your yearbook publishing plan for next year. With a little advance preparation, you can have peace of mind as you "close the book" on this school year and head into summer fun.