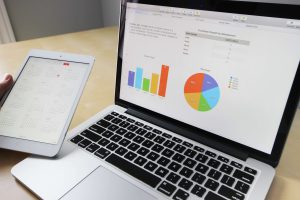 Another year, another yearbook – but it doesn't have to be just another mediocre yearbook. Stand out this year with new, creative marketing tactics to get the attention you've always wanted.
In this blog, we will give you a few tips for selling your yearbook for 2023. These marketing methods will help make this your best-selling year yet.
Three Marketing Tactics to Sell Your Yearbook
1. Create Shared Experiences
Creating a shared experience is far more valuable than just a product alone. No one wants to miss out on an opportunity to make memories.
Try selling an experience rather than just a yearbook. Offer fun, yearbook signing parties, access to events, and an inside scoop of some of the highlights featured in your yearbook.
2. The Competitive Spirit
Some people are more competitive by nature than others, but everyone loves prizes. Many people hate missing out, and dislike the idea that others will get the offer instead.
Use this competitive edge to your advantage and create a school yearbook competition. You could do this through social media! Create a social media contest with directions and rules for students and parents to participate online. Offer a grand prize to get everybody in the game.
3. Have a Time Limit
When a time limit is put on something, the more pressure there is to act quickly. It's specifically true when making purchase decisions.
Be sure to put a hard deadline to when people can buy your yearbooks. It's important to keep to the time limit. If you keep extending the time, your customers will think that your yearbook will still be available later on.
We Can Help.
Inter-State Studio has more than 65 years of experience in guiding advisors through the yearbook process. From your first meeting to launching your sales efforts, we are with you every step of the way.
If you want to learn more about yearbooks by Inter-State Studio, contact us today!