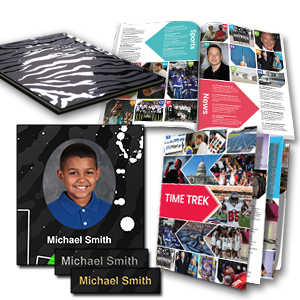 The Fall season is here! As everyone gets ready for all things pumpkin spice lattes, bonfires, football games, and cozy fall nights, it's time to jump-start your yearbook sales! Where do you begin?
The holidays will soon be approaching before we know it – so now is the time to get together with your team and start planning ways to get early yearbook sales. Here are four ways to begin brainstorming all the fun ideas and creative ways to generate funding for your yearbook.
1. Build A Team
First things first -don't try to do this all alone.! Find a team of students and parents who can help you promote your yearbook with their friends and classmates at school
Find teammates who are great visionaries that have a variety of skills where they can lend their expertise. Some skills you will want to look for while building your team would be people who are great with photography, writing, sales, and graphic design.
2. Try Social Media
Social media is the new way of communicating. The online world presents an amazing opportunity to build a community faster than ever before!
With the push of a button, you can share content about your yearbook and create sharable memories that can spread like wildfire. Try creating a fun hashtag to help the yearbook announcement go viral around school.
Begin by sharing your yearbook vision on social media platforms like Instagram, Facebook, and Twitter. If you already have a school social media page, share it on your accounts to build momentum even faster.
3. Utilize Paper Resources
Just because social media is the go-to marketing tool these days, doesn't mean flyers and paper handouts won't work too! Your target audience for funding will also be the student's parents and teachers, who are not all on social media.
Get creative and delegate this task to one of your students with an eye for graphic design and writing. Create your own paper resources to hang up around school, including classrooms, offices, restrooms, the gym, library, etc.
4. Our Inter-State Studio Expertise
If you need extra support when it comes to jump-starting early yearbook sales, we can help! Inter-State Studio has more than 65 years of experience in guiding advisors through the yearbook process.
Our team can provide you with the tools to forecast your financial needs and the means to raise funds. We offer materials and ideas to help you create and sell your yearbook.
From your first meeting to launching your sales efforts, we are with you every step of the way. Learn more about yearbooks by Inter-State Studio today to get started.