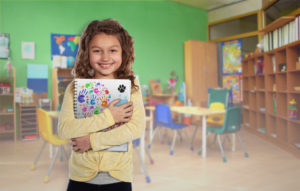 One of the most iconic reminders from school is a yearbook. That is why you want to make sure you pick the best yearbook publisher to suit your specific wishes. The following list will help you narrow your decision.
1. Layout & Design
Most yearbook publishers offer only one standard design option. If you want flexibility in the design and layout of your yearbook, you'll want to select a publisher who provides a variety of software options.
Inter-State's software options can match the desires and design needs no matter the skill level of your yearbook advisor or students. We design backgrounds, borders, page headers, and clip art to match each of our "Free Standard Cover Designs," giving you lots of flexibility when it comes to the final product of your yearbook.
2. The Real Cost of the Yearbooks
Like just about everything else out there, there is a beginning price and then the actual price when all is said and done. Make sure you ask any publisher you're considering for a full price estimate and breakdown.
For example, how does the number of books you want to order impact the price and what will it cost if you decide to order additional books? How will the price be impacted if you want to add more content or have multiple edits?
Inter-State offers additional discounts for customers in a number of ways. If you meet deadlines, select a summer book, or pay in full when the order is placed, you can save money on the end product! We love helping you save money on the special memories captured in your yearbook.
3. Turnaround Time with Publishing
This is another point you'll want to establish when talking with a yearbook publisher. Find out from them how long they expect the project to take and try and have that answer in writing.
You'll also want to know the cutoff time for submitting content to them. In other words, how much of your school year will be reflected in the yearbook? Keep in mind that the expected timeline is a two-way street (see point 4).
4. What's Expected of You
This goes along with the expected turnaround time. You'll want to know what deadlines the publisher has in place for you as the yearbook advisor.
At Inter-State Studio, we'll walk through every step of the process with you so you can set timelines for everyone involved on your end to make sure deadlines are met
5. Customer Service & Flexibility
This is an important one for the overall project. As you ask questions and interact with a publisher, you'll get a feel for how the company responds and treats its customers. This can be important because, while you hope the project goes smoothly, you may run into unexpected surprises or last-minute changes. Hopefully, the publisher you pick understands that and already has the forethought or flexibility to help you through those unplanned situations that might arise. Our experienced team at Inter-State Studio is committed to your success and providing the perfect end product for you and your school.
A yearbook can be a valuable keepsake and a source of treasured memories for years to come. With a little bit of research and the right questions, you can ensure that compiling and publishing your yearbook is part of those good memories and not an experience you'd rather forget.
Contact Inter-State for Help
If you need help putting together the perfect yearbook, please contact us at Inter-State Studio.