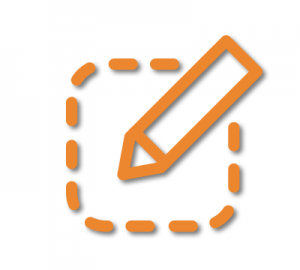 It's time for the team to finish the class yearbook. The fall of '21 was unusual (like all of 2020), but your yearbook can still stand out above the rest.
Choose your yearbook design program, gather your photos, and begin writing headlines and articles. Here are six helpful design tips that give you an extra spark of creativity.
1. Typography
When creating your yearbook pages, it's so tempting to use crazy, fancy fonts. Don't fall for it. Fonts have different effects on the look of a page. They make a headline pop or clutter up your design.
Choose two to three complementary fonts that help communicate your message. Robust designs use clean, readable fonts.
Font sizes also have an impact. Pay attention to the legibility of the letters. Some readers can discern smaller type sizes better than others. Make your font size readable to everyone.
2. Images
Design always uses odd numbers. The same is true for your yearbook spread. Use 5, 7, or 9 images and make sure there's room to caption each photo.
Start your spread with your dominant photo. The bigger, the better. It should be anywhere from 2½ – 4 times larger than all other photos on the page. It acts as a visual headline to draw readers into the rest of the page. Every other photo on the spread should compliment it.
Use more photos than words if possible, and present them in a consistent format, so they stand out on their own. You'll want to use a variety of sizes as well.
3. Margins and Columns
It's essential to keep your margins the same throughout the book. You want the style to be consistent across every page.
Always be aware of the trim zone. You don't want your content or someone's face cut off after the print occurs. In the same way, pay attention to the gutter (the space between two facing pages where the book is bound).
Choose your number of columns. Some yearbook experts suggest a 12-column layout, while others say an 8-column design is more manageable. Let your column structure create visual consistency and organization.
4. The Primary Headline
Make your primary headline the most significant and boldest headline on the page, so it pops. Without a dynamic headline, it's challenging to pull readers into the page, and they are likely to move on.
Keep it short but descriptive. Try making it as short as 3 to 5 words, if possible. Every headline needs to include at least one verb.
A headline is where you can play with different fonts. But remember, it needs to be readable. Avoid using all capital letters. The reader feels like you're yelling at them.
5. White Space
Don't fill every page with images, articles, graphics, and type. When you use every inch of space, there's nowhere for the reader to focus. White space is a critical design technique to draw attention to specific elements or images.
White space lets your design breathe. Use it carefully, so your images or text don't hang out in an area by themselves. Let your use of white space provide balance to a spread.
6. Articles
As you know, our attention spans are getting shorter and shorter. You have just 8 seconds to grab someone's interest.
To write long articles, you need to master the art of storytelling. The only way to keep a reader's attention is to add an element of mystery or surprise. Even though it may be an event that everyone in school is familiar with, make sure it's told with a punchline.
Keep your sentences short and easy to read. Use an active voice rather than a passive voice in every sentence you write. Find the most straightforward and concise way to get your message across when editing.
Planning and Ordering Your Yearbooks
Since 1933, Inter-State Studio & Publishing Co. has provided quality photographs, yearbook services, and outstanding customer service. We are North America's largest family-owned school photography, planner, and yearbook publishing company.
Learn more about us at www.inter-state.com. Schedule a call or email us for more information.