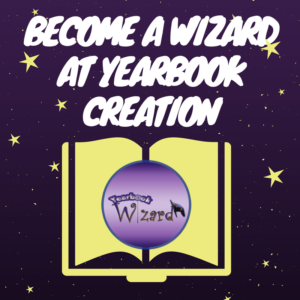 Inter-State Studio offers a variety of ways to create your yearbook. One of our most popular yearbook design programs is Yearbook Wizard. Is Wizard right for you? Check out a few of the program's highlights:
One User at a Time

– You can choose to lock people out of the page you're working on, so your changes don't get accidentally overwritten.

Customer Service at your Fingertips

– You can send messages to Inter-State Customer Service from the Message Center.

Works with Mac or PC

– Since the program is web-based, all you need is a computer and access to the internet.

Choose a theme AND edit specific pages

– You're not stuck with one background theme with Wizard, because you can edit particular pages within that theme. Just go to the page you would like to edit and choose "Change Page Background."
Get started creating your yearbook today! As always, you can call us with any yearbook questions: 1-800-451-0507.