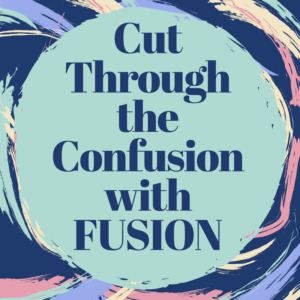 Inter-State Studio offers a variety of yearbook creator tools and software. Last week we discussed Yearbook Wizard. If you're looking for more design control and find simple drag-and-drop options too limiting, Fusion might be a better choice. Check out a few of the program's highlights:

Download and Design

–

Fusion design program is downloadable yearbook design software that's easy to use. It resembles Photoshop, but previous Photoshop skills are definitely not required.
QR Code Reader

– The QR Code Reader allows anyone who has the code to upload candid photos to whichever folder you specify. This feature makes it easy for people to contribute photographs and for you to keep everything organized.
Team up!

– Easily divide the responsibilities among several people. You can create a team, add team members, and assign them pages to edit. Multiple users can work on the book at the same time.
Multiple Templates

– Create custom templates or use pre-made templates. There are three types of templates from which you can choose: Basic Templates, Complete Yearbooks, and Themed Pages.

Check our website for more Fusion information.
While you're there, be sure to watch our 3-minute video about using the program to create your book from start to finish. As always, you can call us with any yearbook questions: 1-800-451-0507.