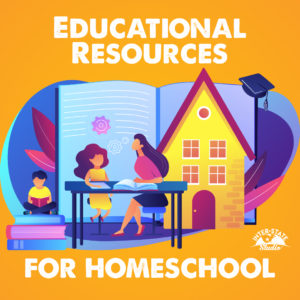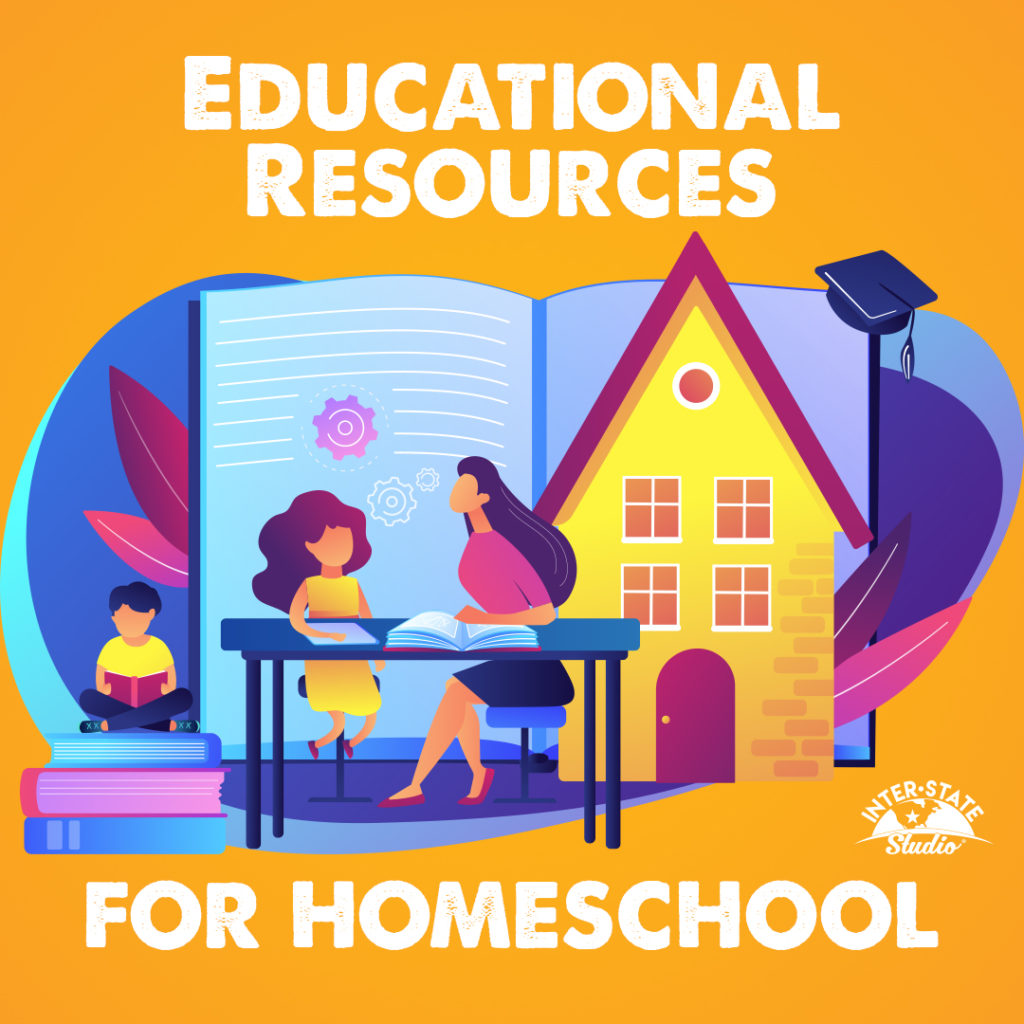 As the coronavirus alters our reality for the foreseeable future, we at Inter-State Studio are adapting right along with you. We aren't only about yearbooks and school photos at Inter-State. We are about family first, and we have children of our own. Homeschool is becoming the norm for all of us.
Life is not ordinary right any for any of us, but some things never change. After 87 years of helping families create lasting memories, we are not ready to stop because of the coronavirus pandemic. So we've put together this homeschool resource guide. It includes educational resources for your kids (K-12), some helpful tips on extra steps you can take, and fun activities to do as a family. Even though social distancing is critical, that doesn't mean you can't bond as a family!
Have ideas? We would love to hear about them! Email us at info [at] inter-state [dot] com. Maybe we'll add them to this post or put them in another post at a later time.
Homeschool Educational Resources
Homeschool Physical Education
Social distancing doesn't mean you have to be sedentary. This is a great opportunity to check out what your local yoga studio is offering. Here in Sedalia, The Breathing Room has begun streaming their classes online. Another option is Cosmic Kids Yoga. They offer kid-friendly yoga classes that stream on YouTube. You can get two weeks free to see if it's something you and your kids would enjoy whether they are homeschooled or not!
We're missing basketball as much as everyone else, so what better way to fill that hole in your heart than to get outside in the driveway and shoot some hoops with your family? Challenge mom or dad to a game of HORSE and see who comes out on top!
Take a 20-minute walk around your neighborhood and make sure you get your heart rate up. Remember, this is physical education for your homeschooling, so no lollygagging about.
Homeschool Cooking (Home Ec)
Anyone else miss Home Ec class from when we were kids? Teach your kids a valuable life skill and show them around the kitchen! Budget food blogger Erin Chase is streaming classes live on her YouTube page each day at noon, and then they're available anytime after that to view.
Family Bonding
Structure Your Day – Treating every day like it is Saturday or Sunday during this time at home may not be the greatest plan.. Structure your day! Schedule out your entire day from the time your normal morning routine ends until they would typically get home from school. Wondering how that looks? There are millions of families that homeschool and have plenty of resources available to help you figure out a schedule. You can also contact your child's teacher(s) and develop your schedule based on what your kids are used to already. Remember: most of us are creatures of habit at school and work!
Cool Things To Watch – All work and no play makes Jack a dull boy. Now, we're not suggesting that you turn on the TV and veg out all day, but have you heard about Netflix Party? It's an extension for your Chrome browser that essentially adds a chat function to anything you're watching on Netflix. Just start watching the latest movie or show and share your link with your family and friends and have a movie night while practicing social distancing! Open Culture is a website that has links to more than 1,100 free (legal) movies; many of them indie films or classics that you may want to introduce your kids to.
Great Books To Listen To – Audible has made many of its books free to listen to while schools are closed. You don't even need to have an Amazon account to get started. Just click here to get started and check out all the available titles. There are even classic literary titles for adults. So, if you've ever vowed to read Mary Shelley's "Frankenstein", you're finally out of excuses.
Fun Games To Play – Get out the board games! Yes, we think Uno qualifies as a board game if you need a tiebreaker. Teach your kids some card games like go fish, hearts, spades or gin rummy.
What are you doing with your kids to help them stay engaged with their classroom work during this trying time?