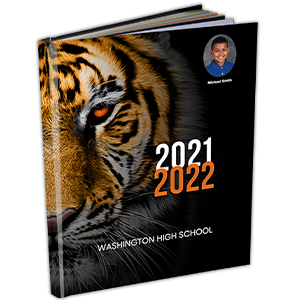 You've brought together a fantastic yearbook team. They have taken pictures, written articles, interviewed staff, and now it's time to pull it all together. So, where do you go from here?
You need to find a publisher who can offer the finest quality for the best price. But where do you begin? There are listings for "cheap" yearbook companies, "best" yearbook companies, "online" yearbook companies, "digital" yearbook companies, and more.
Making the right choice shouldn't be that difficult. Here are a few tips for choosing the yearbook publisher best for you.
1. Customer Service
The "best" or "cheapest" yearbook company doesn't matter if they're not helpful and regularly available to answer your questions.
Check the level of support the company provides. How can you communicate with them quickly? By email? Text? Surprises will happen. When they do, make sure the company you choose is flexible.
Is there a local representative available, or will meetings be held on Zoom? Get their hours for tech and design support.
2. Ultimate Cost
The bottom line is, "How much will this cost?" The price of everything has increased, so be prepared upfront. Ask for a complete estimate with line items.
Have the publisher include the cost of software, service, shipping and handling, and any charges for promotional materials. Will there be a charge for making changes, such as adding or deleting pages?
Some publishers only print a minimum number of books. Have the company list their requirements as well.
Define your payment terms. Do you have to pay something upfront, or is it one lump sum at the end?
3. Layout and Design Assistance
No matter how many yearbooks you've worked on, there's still a need for design assistance. The publisher you choose should have many software programs available. Your company representative must walk through them with you.
Look for ease of design, theme and border options, clip art, and backgrounds. You have a vision, so choose a company that can provide what you need.
If possible, see if the software allows everyone to sign in individually and work remotely. Check the software against your school's internet capabilities. Look closely at your team before choosing a particular design. Is your team creative and savvy with different software programs?
4. Deadlines
Get an estimate of how long it will take a publisher to print the final yearbooks. Is there a cut-off time for submitting content? Get in writing deadline dates and the required delivery date. Does the publisher require multiple deadlines for specific pages as the school year progresses? How and when should you and your team submit your finished pages?
5. Quality
It probably goes without saying, but the company you choose must prioritize the quality of its product. Get samples of their past work.
Find out how the books are bound and the weight of the paper they use. Does it differ depending on the number of pages?
Get a quality guarantee in writing. If, for any reason, you are unsatisfied, how will you be compensated? You are offering your students memories for a lifetime, so make sure it's something they will treasure.
At Inter-State Studio, we take the pressure off of yearbook planning. From innovative software to putting everything in writing, you can trust our process. Our experienced support team is ready to answer any questions you have.
With more than 65 years of experience, Inter-State Studio & Publishing Company has provided quality yearbook services and outstanding customer service.Learn more about us at www.inter-state.com. Schedule a call or email us for more information.