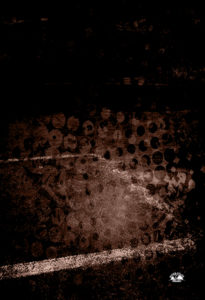 Last week we asked you to tell us what you are looking for in a yearbook cover selection and we received some great responses. This week, we want to know what you want in a yearbook creation tool! Do you like your software to be extremely simple and basic or more complex for very personalized results? Answer in the comments section below!
Let's break down the options
Obviously, everyone wants a little magic in a yearbook design program. It would be great to have templates that are one hundred percent modifiable AND contain all the shortcuts you'd expect from photoshop with the ease of use that comes with Microsoft Paint. If you know of a program that works like that, PLEASE let us know about it below. The reality is, though, yearbook creation tools tend to fall on a scale between template-based and blank slate creation from scratch with a few combination programs that fall in between. Generally speaking, the build-it-yourself programs have a bit of a learning curve but really pay off once you've learned to use it. The template-based programs tend to be easier to use, but with fewer options to customize.
Different kinds of people, different kinds of software
If using technology isn't something you do everyday and you don't have the time to devote to learning new software, a simple drag-and-drop software option might be what you'd prefer. If you consider yourself computer savvy or you'd be willing to ride out a few tutorials in order to have a lot of control over your yearbook design, you'd be a better candidate for a build-it-yourself program. There are other options, as well. You could design your entire book on Photoshop and then send in the files, or you could decide you'd rather have someone within your yearbook company design your whole book for you. I broke your options down into an easy to read graph.

So where do you lie on this scale? What do you currently use? What do you like and dislike about what you currently use? What are your hopes and dreams? Maybe don't go that far…. but definitely share your yearbook creation tool experiences. Tell us in the comments section below.