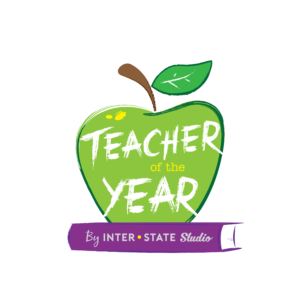 This is Teacher Appreciation Week. A week to focus on expressing gratitude to teachers who excel at their jobs. I am married to a teacher, so I have witnessed how much time and energy goes into it each day (and night!) On any given day, the title of "Teacher" could be replaced with "Mentor" or "Counselor." I know the job extends far beyond curriculum into life lessons. Lives are changed in the classroom, no doubt.
Each year, Inter-State holds a Teacher of the Year contest with the chance to win classroom grants. Faculty, staff, administration, parents and students are encouraged to submit nominations on behalf of special teachers who have changed their lives or the lives of others. As I reviewed the entries, in awe of these amazing humans, I couldn't help but think about who I would have nominated, and what I would have said. It would have gone something like this: Mr. Pirtle made learning fun. He took my love of reading and forced me to think beyond. He tossed old book report ideas and instead assigned class projects like creating a music video depicting the story of Wuthering Heights. He encouraged me to participate in Speech and Debate, which I would have never considered doing. The confidence I gained from that experience changed my life, and started to pave the path for my career. In honor of Teacher Appreciation Week, I will reach out to him and make sure he knows this.
Sharing stories may help fuel that needed passion and energy when things get tough in the classroom. So, on behalf of your child or yourself, share a story with a Teacher who made a difference this week. A few Inter-State employees joined the movement. Check that out here.
National School Nurse day also falls this week, on May 9th, and we should not miss recognizing the contributions to student health and safety that School Nurses make. If you are planning on a special note or treat for your student's Teacher this year, don't forget to include an extra one for your School Nurse!