Choosing your yearbook cover is probably the most important decision you'll make about your school yearbook. It makes the first impression for your book and it sets the tone for the second-most important decision: your yearbook theme.
Theme Development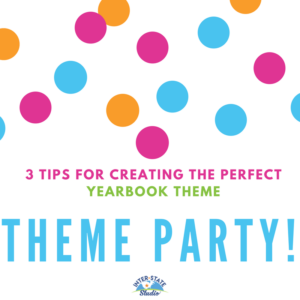 Your cover should blend with the theme of your book. The best books have a consistent theme throughout that ties back to the school. If you're planning on entering the Yearbook Legacy Contest, keep in mind that Theme and Development is a category on the judge's sheet. A creative theme that begins on the cover and is developed throughout the yearbook pages scores highest.
Regardless, yearbooks with cohesive themes tell the best stories and yearbooks that tell stories create the most nostalgia. So, how do you pick a theme?
Inspiration in Life
This year in your school is unlike any other year and unlike anyone else's year in any other school. A good place to look for theme inspiration is in the happenings going on around you. Is it your school's 10-year anniversary? Go with a "passage of time" theme or some silver foil to play on the word ten (tin). Did your mascot get a redesign? You'll want to plaster it all over your book in all your school-color glory!
Let the Cover Lead You
If a certain pre-designed cover inspired you, remember to use our matching backgrounds and clipart to keep the design cohesive. If you're using a cover you have designed, don't forget to carry your artistic vision onto the pages.
Have you submitted your yearbook cover? If you're not sure about your cover deadline, contact your rep. Check out our 2017-18 yearbook cover selection here.