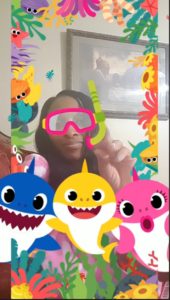 The school picture business takes us from coast to coast and we meet thousands of people in the process. To say we've met creative people in our 85 years of business would be an understatement, and to say we've met principals and teachers who love their kids would be an even bigger one. When those two qualities intersect though, you find people like Dr. Belinda George, principal of Homer Drive Elementary School in Beaumont, TX.
According to The Washington Post, Dr. George has started something she calls "Tucked In Tuesdays" on her school's Facebook page. Every Tuesday night at 7:30 she uses Facebook Live to read a bedtime story to her students, and anyone else who is tuning in. From The Post's article, "'The bottom line is I love, love kids,' said George, adding she does not have any of her own. 'I know if I don't reach them outside of school I never reach them in school.'"
We come to work each day to try to capture the personality of each student or teacher in a single instant.
Capturing that memory for them and their loved ones for years to come in a school picture is a tradition we're proud to be known for and a responsibility we take seriously. When we find new traditions like Tucked In Tuesdays with Dr. George, who is connecting with her students and their families outside of school, it truly inspires us to find new and creative ways to help others and be the best we can be at our jobs. Now, we need to grab a glass of warm milk and grab our favorite bedtime story for tonight's reading.