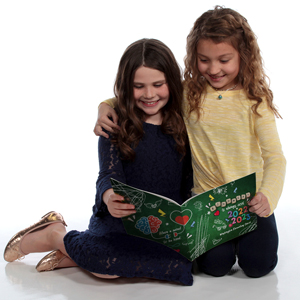 As the 2022-2023 school year ramps up, so should your yearbook team. It's never too early to get started, so use this time to set your focus on your theme, template, and goals. We have some great ideas to get you started like fall content, ad sales, and themes.
Fall Yearbook Content
If you didn't remember to document the first day of school, that's okay. There are plenty of other fall activities you can capture. Get content and images for:
Fall sports

Grandparents' Day

Halloween

Homecoming

The Fall Dance

National Pizza Month (October)

Sadie Hawkins Day (November 13)

Thanksgiving
Fall Photos
Although most school seniors attempt to take their senior photos during the summer before their senior year, some wait until the fall. For younger grades, fall photos are the norm to be used for the yearbook, ID badges, or special certificates.
Inter-State Studios specializes in school photography. Whether it's class photos, sports and events, or milestones such as graduation, count on the excellent services of Inter-State Studio. View our photography programs, school services, and yearbook and planner options.
Begin Selling Advertisements
It's never too soon to start selling yearbook ads. Parents of seniors will proudly show off senior photos with an ad purchase. Local businesses are beginning to put together their ad budgets for the coming year and the fall is a perfect time to discuss running an ad in the 22/23 yearbook.
If you need help setting up an ad schedule, our reps will be happy to talk with you. Or, read our Selling Ads guide to get started.
Choose Your Yearbook Theme and Template
If you are a veteran yearbook advisor, you know the earlier you start planning, the better. Now's the time to choose your theme and template.
Inter-State Studio offers several software options to create your yearbook design. Yearbook covers, theme ideas, clipart, page layout ideas, and so much more is available when you choose to work with us.
Our representatives are eager to tell you about our school products and services. We are North America's largest family-owned school photography and yearbook publishing company.
Don't wait to contact us. Dates for our services fill up quickly so it's important you begin planning immediately. Chat with us online for faster service. We're here to help you create a fantastic yearbook with competitive pricing, fast service, and lots of great ideas.